Crowdfunding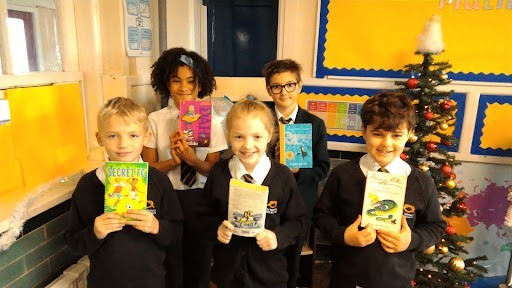 Reading enables pupils to access new knowledge, expand their vocabulary and ignite their imaginations, which is why, at GYPA, we strive to develop readers for life by promoting reading not only for the purposes of accessing the curriculum, but also for pleasure.
However, we face a challenge: some of our pupils are yet to discover genres and authors that interest and inspire them due to a limited choice of reading material available.
"We have lots of books that are the same - it would be great to have new books that are different and that I have never read before." - Year 4 pupil
"I'd like to have books that contain facts because I enjoy reading about animals and nature. It would also be good to have books that are about what the Earth was like thousands of years ago!" - Year 3 pupil
Without access to exciting fiction and non-fiction, pupils are less likely to be engaged in reading and therefore do not seek opportunities for reading outside of the classroom. This has a direct impact on their fluency, pace, vocabulary and comprehension, in addition to reducing their awareness of the enjoyment that stems from reading!
We are able to change that but we need your help!
At GYPA, we endeavour to provide our pupils with reading experiences that will enthuse, excite and inspire! By donating, you would be supporting us to create stimulating environments within our school that encourage pupils to read for pleasure by providing them with a diverse and exciting collection of fiction and non-fiction to explore and enjoy. Every little helps...no matter how small!